Mikko Leinonen
Founder & Chief Instructor
My father introduced me to the world of shooting when I was a young boy. I would accompany him to the range and watch him train for competitions. When I was 12, I got my first gun (a . 22 pistol) and quickly discovered I had a talent for shooting.
In 1995 I began my national service in the Finnish Defense Forces (FDF) serving in unit specialized for urban warfare.
Then between 2006-2013 I served in the 1st Reconnaissance Platoon as a reservist.
Prior to and during that time (from 2000 until 2013), I held the position of Senior Firearms Instructor at Aegis Services where I provided training in the safe and efficient use of a variety of firearms (handgun, rifle and shotgun) to private students and corporate clients as well as security, military and police personnel.
I have also worked for a variety of Private Security companies In England and Finland over the years providing security to clients like NOKIA, BP, AT&T, Sir Paul McCartney, IAAF World Championships, etc.
I believe teaching should be a 360 degree experience - the Instructor should teach but also learn something from the student. It´s a two way street and both teacher and student benefit. If and when you train with me, feel free to ask anything and everything, train hard, relax and have fun.
Master Handgun Instructor by Aegis Firearms Training

Master Instructor Level by Infinity Tactics

Active Member of IALEFI (International Association of Law Enforcement Firearms Instructors)
Certified Firearms Instructor by Finnish Defense Forces
Certified Firearms Instructor by Helsinki City Police Department
And to my old regiment,
Porcus Se Movet! :)
---
---
Jari Pihlajamäki

Instructor and Country Manager (Finland)

With over 20 years of experience, including several as a competitive shooter trained in the advanced marksmanship styles of the International Practical Shooting Confederation (IPSC), the International Defensive Pistol Association (IDPA) and Finland's own, sovellettu reserviläisammunta (SRA), Jari is concurrently working as a NCO in the Finnish Defense Forces.

Since 2006 Jari has worked as a Tactical Shooting Instructor and AR-15 course Instructor for MPK (Finnish military reserve training academy).
In addition to intensive training received at Infinity Tactics, Jari has also trained with HunTac (VTAC Germany) and is a certified IMTT Instructor.

Jari is committed to continuously improving his own marksmanship skills and ability and applies the same high standards of excellence in shooting to his students whether their background is recreation, competition or professional (military, security and law enforcement).

Jari's primary objective as a firearms instructor, is to provide the highest quality experience, with an emphasis on safety and uncompromising professionalism in tactical training/shooting and weapon manipulation.


---
---
Felipe Novoa
Instructor (basic safety and fundamentals)

Info coming soon.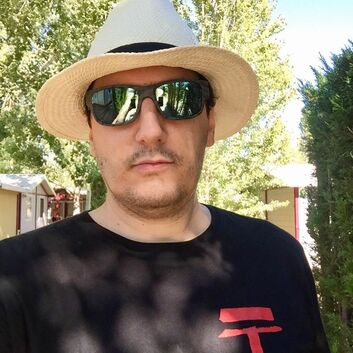 Testimonials

"Mikko played a big role in teaching me all the proper techniques from the start when I started shooting years back and also later on in my shooting career. He really knows how to teach even the smallest details you need to get the most out of your shooting whether it´s sport shooting, law enforcement or just enjoying your time at the range! I always had a great time training with him and I bet every one else will also have that! He´s a great guy who knows his stuff back to back - nuff said!"

Risto Hirvikallio
IPSC National Champion
IPSC Nordic Champion
IPSC World Championship Bronze Medalist

---
"I have worked together with Staff Sergeant Mikko Leinonen since 2006 when he joined my military unit. The unit,
a Force Reconnaissance Platoon.
Having very good social skills, SSgt Leinonen is also a great teacher. Always encouraging and calm he helps his trainees learn things and do things correctly. Even though I have been shooting quite a lot during the years, it was not until training together with him I really learned how to shoot. Said that, I have never seen anyone with such weapon handling skills as SSgt Leinonen."

Capt. Marcus Nybergh

---
"I first got to work with Mikko in 2001-2002 and he impressed me with both technical weapons-man skills but also with teaching skills! So if you get a chance to train with him, do take it! It will be worth you while and hey, it's not against any law that you're having fun while training and with this guy...that is guaranteed:D"

Tommi Nyström
Chief Instructor, Security Consult
Prime Fighters School of Self Defense

---
"I first met Mikko in the year 2000 when I was deployed with the Marine Corps. My first experience training with Mikko was while on Embassy duty. All Marines are proficient shooters when it comes to operating a rifle because every Marine is trained to be a rifleman first. We are also proficient with a pistol along with all other various lethal weapon systems the Marine Corps trains us with. I was never really a great pistol shooter though I always qualified expert I always knew I wanted to be better. Meaning me in my mind I wanted to be able to take that well aimed shot in a Must shoot situation. It was at this time where I checked my ego at the door and took instruction from Mikko at a shooting range In Finland. Mikko´s knowledge and his method of teaching have ingrained in me the basic fundamentals and a greater understanding of not only the fundamentals of shooting but how to apply them always when operating any type of firearm. After receiving one on one, training with Mikko the difference in my shooting skill level is greater than it had ever been. Whether it be as a civilian or in the Military, Mikko´s method of training, and tactical knowledge has built my confidence in any situation where I may have to administer deadly force, or just at the range practicing my skill set. At the end of the day my tools in my box have just become clearly sharper than they were before receiving his Instruction."
Tommy Vargas
USMC 9 year's combat veteran
Independent Contractor 7 years
Mogadishu, Somalia, Iraq, Afghanistan
---